East Thames Aggregates Ltd - Products
East Thames Aggregates supply many different product types. Our product range falls broadly in to 14 groups which are listed below:-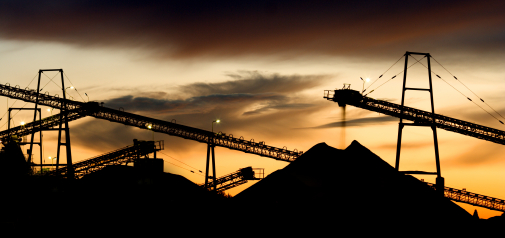 Bricklaying and Plastering / Rendering Sands
Gunite and Concrete Sands
Shingles and Gravels (inc clean Crushed Rock)
All in Ballast ( Concrete Aggregate )
Road Base and General Fill Materials
Silica Sands
Hoggin and Self Binding Path Gravels
Screened Topsoils and Sandy Loams
Gabion and Rip Rap Stone
Woodland Bark and Wood Chip
Ready to Use Screeds and Renders
LECA and LYTAG Lightweight Aggregate
Decorative Chippings and Pebbles
As Dug or Waste Silt Sands
We supply many different contractors and companies with our products, see below.
Vibro Replacement Piling Works
We have supplied Pennine Vibro Piling, Vibro Group and Keller Ground Engineering with 40mm and 75-40mm Gravel Rejects, and more recently with 75-50 recycled Track Ballast and Secondary Aggregates.
Garden & Decorative Hard Landscaping -
We supplied Bluewater ( KENT) with rounded cobbles & small boulders and the London Business School ( Regents Park ) with coloured pebbles.

A number of small landscapers have been supplied with various decorative aggregates, topsoil, farmyard and manure, slate and bark mulches.

Sewage and Water Filtration Works
We have supplied 60-40mm slag to a sewage works in South London and 20mm LECA for a swimming pool filtration unit in Essex.

Domestic and Commercial Buildings
We have supplied Building Sand, Shingles, Road Sub Base, Recycled Fills and Muck Away services to many groundworkers.

Also Sharp Sand and Easy-To-Use Screed to many Screeding contractors.

Main contracts in which we have been involved in including:

Bluewater (Kent)
Whitgift Centre (Croydon)
HSBC Tower (Docklands)
Wembley Stadium
Emirates Stadium


Main Roads & Sewers
We have supplied a wide range of products for use in embankment work, including Leca, Crushed Concrete / Hardcore and Gabion Stone.

Large Sewer and Drainage works have been supplied with 10, 20, 40mm from Soil Washing Operations.


Horse Manege Arenas and Gallops

We have supplied many arenas throughout South East England with Silica Sand, Rubber Chip, Geo-Membranes and various fill and drainage aggregates.

Harlow and Rye-House dog tracks have also been supplied with Silica Sand.

We have supplied a number of loads of 'Cragg' into Hyde Hall for the Horse Gallops.
Our Products - More Info
Bricklaying and Plastering / Rendering Sands come in various colours depending on location of quarries - (brown, cream, pink and grey) - Medium and Fine Grades
Gunite and Concrete Sands come in various colours depending on whether land based or marine - (brown, cream or grey) - Medium and Coarse Grades
Shingles and Gravels ( including clean Crushed Rock ) come in various colours depending if the deposit is land based, Marine Sand or Gravel - In some areas only hardrock products are available - sizes range from - 6mm to 40mm clean and graded products
All in Ballast ( Concrete Aggregate ) comes in various colours in 6mm, 10mm and 20mm down. Either land based or marine.
Road Base and General Fill Materials - Specification for Highway works SHW, Type 1 & 2, 6F1, 6F2, 6F4, 6F5: Type4 ( Asphalt ) etc - Can be of virgin aggregate or recycled materials depending on use.
Silica Sands come in various colours and textures. Deposits of natural Silica Sands can be dug and dry screened for many uses. Other deposits may have slight impurities, which can be washed out or in some cases cleaned with sulphuric acid and then washed. The latter is generally used in the glass industry.
Hoggin and Self Binding Path Gravels - Hoggin is a natural sand and gravel which is either dug or graded to meet certain uses. These are 75mm down, 30-40mm down and 20mm down. Self-binding Path Gravels are either Limestone or Calcium Carbonate and generally graded to 14mm or 10mm down.
Screened Topsoils and Sandy Loams - Various grades and nutrient levels depending on use. Economy grades for general use and blended loams for more specialised use.
Gabion and Rip Rap Stone - Generally Carboniferous Limestone, Granites or Basalt. Gabion stone normally graded 75-100mm or 100-200mm depending on the size of mesh in Gabion Baskets. Rip Rap Stone for Waterways etc are lump stone size from 300 - 500mm up.
Woodland Bark and Wood Chip - Various grades depending on end use. Wood chip is for low grade use and mulches, whereas Bark can be either Pine or Hardwood and used for decorative mulch purposes.
Ready to Use Screeds and Renders - Sand Cement Screeds are available in various strengths and can incorperate polypropylene fibre for added flexibility. Mix designs of 1:3, 1:4 and 1:5. Renders can contain fibres and available in many strengths and added lime derivatives 1:3, 1:4, 1:6, 1:9 and 1:2:9 (Lime) are just a few.
LECA and LYTAG Lightweight Aggregate - Man-made aggregate which is produced by sintering clay or pulverised ash particles. The aggregate is spherical with a honeycomb centre and a ceramified surface and range from 2mm to 20mm in size. These are graded to meet various end uses.
Decorative Chippings and Pebbles - Chippings can be of many forms including Granite, Basalt, Limestone, Marble, Quartzite and Calcimined Flint. They range in size from 1mm to 20mm depending on the intended use. River / Sea Pebbles are a naturally occurring from the Ice Age or Natural Ageing of a multitude of hardrocks such as Granite. Man-made 'tumbled' stone is available but is generally not as smooth as the natural process.
As Dug or Waste Silt Sands - As Dug sand such as 'Thanet Sand' are in natural occurring deposits which are used for general fill or blinding.Silt Waste Sand is a by product from sand and gravel operations and, when left to drain and dry out, can be used as a fill or for blinding.